Co-Writtern by Hend Salih
With the world now heading towards a digital transformation affecting everyday life, Sudan is following with slow and steady steps. Online shopping is one of the most useful tools to save time and browse many choices. Ubada Atta and Mazin Magzoub noticed the gap in e-shopping and the potential perks to the Sudanese consumer if products from international markets are available. This was the beginning of Dukkan's story, which evolved to become a shopping website even for local products and goods. The platform also provides two types of delivery services to suit customers' needs.
In this interview we dive deeper into the story of Dukkan and the growth it reached in its first year of operation.
What is the story behind the creation of Dukkan?
Ubadah: Dukkan started because of a problem I personally faced; I couldn't purchase from many international brands and websites since they don't deliver to Sudan. Therefore, I had to wait until I travelled or a friend or relative traveled in order to shop. That's when I felt that this problem needs to be solved, so I contacted my co-founder who used to reside in the UK then, I told him about the idea and we decided to test the market before launching our business.
Tell us more about the founders; their backgrounds and passions, what brought them together to create Dukkan?
Ubadah: I'm Ubadah Atta, the CEO and co-founder of Dukkan, I studied electrical and electronic engineering at the University of Khartoum and graduated two years ago. My co-founder is Mazen Magzoub, a sound engineer graduate from Abertay University in Scotland. We are both passionate about entrepreneurship and making a difference. What brought us together is that we both wanted to do something on our own to solve a problem, and drive change - and the pure love of entrepreneurship of course.
What is your operational model? How did you iterate it since you launched?
Mazen: Dukkan is an online shopping website that provides three services. The first is requesting an item; here the customer can send us the link of any product they want from any international website and we purchase/ship/deliver it to him/her anywhere in Sudan. The second service is Dukkan Marketplace it's suited towards local entrepreneurs and craftsmen who manufacture high quality goods to help them grow their businesses and reach a wide range of customers. The third service is called Dukkan Collection; it is a selection of high quality brands, showcased on the website with a delivery service of 48 hours anywhere in Khartoum.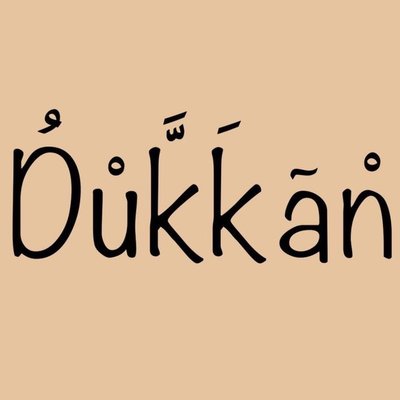 What does Dukkan look like from the inside as a startup, what are the different departments and talents running it?
Mazen: Dukkan is quite a flat organization, we work as a cohesive team to make Dukkan what it is; that's why we always look for innovative solutions to any problem or challenge we face, and everyone in the team is driven by their love of making a change.
What are your first year achievements?
Ubadah: We completed 3,000 orders, and our website views are 260,000 unique visitors since we started, our social presence has reached 45,ooo followers. We currently have many key international partners. We have several projects coming up, which all fall in the path of making Dukkan an easy access service.
Mazen: We aspire to give our customers the optimal online shopping experience.
What are some of your biggest wins this year? What were some of the biggest challenges?
Ubadah: Our 98% percent customer satisfaction is something we worked very hard to achieve, and we're very proud of it. We also prize our collaboration with many key suppliers, and the fact that Dukkan is now a supplier for a number of corporations and was featured on CNN.
Mazen: One of the greatest challenges that Dukkan has overcome is the Sudanese community not being accustomed to online shopping, and very used to the traditional way of going to the market, searching for a product, touching the item and feeling the material then basing their purchasing decision upon that - which is time and energy consuming. We have overcome this by giving the customer more information about the product, making the transactions easier and providing an overall friendly experience.
Why do you think there is a boom in e-commerce platforms?
Ubadah: because it's about time! The Sudanese society became very exposed to what's happening abroad and all of the youth in Sudan want to keep up with what's trending. We are eager to have everything that can make one's life easier, such things are available for other people around the world, so why not here? We also think that the competition arising makes it a healthy environment for us to operate and grow.
Mazen: I think in a perfect world there are no cash transactions, you purchase something and it gets delivered to you, which is more convenient.
What are your expectations for this market?
Mazin: Rapid growth is the only expectation which is based upon our growing number of retained customers.
You can shop Dukkan's goods on their website and follow their pages on Facebook, Instagram, and Twitter for the latest news and updates.