Dear Friends,
It has been an eventful year and it seems that the vortex is still spinning. Through it all, we have tried to stay on course, championing cultural connectedness, celebrating wins and learning from difficult times. We know it has been hard on you too.
This has been a particularly difficult year for women; Sudanese and South Sudanese women, Ugandan and South African women, Kenyan women, Nigerian women and women all over the globe.
"All the women in me are tired." Nayyirah Waheed
Today marks the beginning of the #16daysofactivism campaign and with a heavy heart filled with defiance we join this global campaign to stand against systemic sexual and gender-based violence. As a feminist led enterprise, Andariya is staunchly against all forms of power imbalances, patriarchies and violence.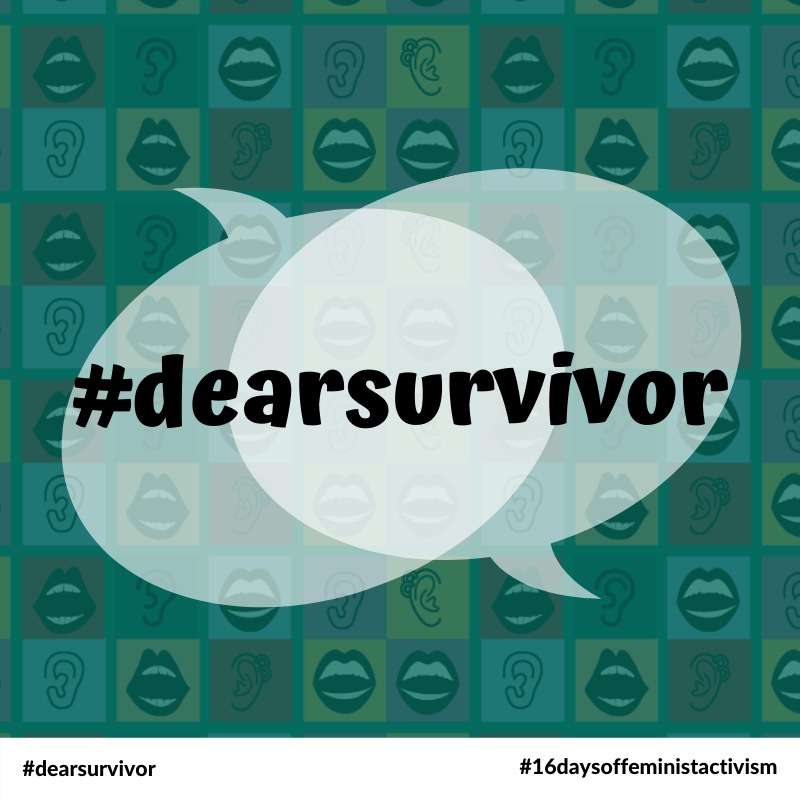 Design by @zami_ehachi
We join our African feminist sister organizations, collectives and movements - Feminists in Kenya, the Yellow Movem ent, Nigerian Feminist Forum and many more - in a campaign titled #DearSurvivor, specifically targeting survivors of sexual violence. In this harrowing year and many before it, we watched abusive power systems violate women worldwide especially in Africa, where norms and practices aid in concealing exploitation. Women get blamed, named and shamed, the law idles uselessly and conflict rips women apart. But women (literally) march on in defiance and resilience, rebuilding and regaining agency. Women nurture, organize and rehabilitate – we simply do not have a choice.
In the coming #16daysofactivism and beyond, we pledge to acknowledge the trauma, respect the pain, nurture healing, foster community support, provide a safe space and commit to always standing up against violence against women.
Follow our campaign content on @AndariyaMag and on #DearSurvivor #16DaysOfFeministActivism
To women,
Omnia & Salma