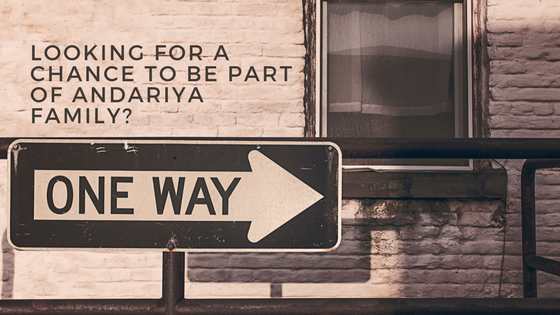 At Andariya we value learning and information exchange. We're also a growing organization that is constantly looking for talent in diverse areas and specializations. In early 2017 we piloted an internship program and recruited four interns into class 1. If you're following us on Twitter, Facebook and Instagram you may have heard about them at the beginning and end of their program. However, it was in the middle that the real fun was; there was lots of learning, starting new projects, leading projects, experimenting with talents and interests and more.
We loved having our interns Azza, AlRumaisa, Roaa and Mujahid expand our research, social media, translation and content creation capabilities. The best part is; they officially joined our Andariya family in various capacities as full time/part time staff or freelancers after finishing their internship period.
We are now looking to recruit more young people to help us grow and enhance our platform, programs, content and campaigns.
We're looking for the following specializations:
Research
preferred experience/interest
passionate about internet research & referencing data offline

rigorous about fact checking and cross-checking data sources

meticulous about data presentation
Public Relations
preferred experience/interest
Excellent communication and writing skills

Outstanding negotiation & persuasion skills

Innovative business development approach
Content Creation
preferred experience/interest
Excellent communication and writing skills

Investigative storytelling approach

Independent sourcing & outreach capabilities
Information Technology
preferred experience/interest
Experience with WordPress & its tools

Interested in digital innovation & positioning

Knowledgeable about digital marketing and SEO
Internship Duration
6 months.
Interested in our internship program? Send us your CV and the specific role you're interested in on our email info@andariya.com or  get in touch through our social media channels @AndariyaMag