Dear Reader,
We are delighted to announce our media partnership and participation in the fourth edition of Khartoum's biggest musical event: SAMA International Music Festival. The festival is organised by Goethe-Institut Sudan in cooperation with The Institut Francais and British council for the second year. The Festival is support by Al Faisal Cultural Center, and The European Union which celebrates the European Year of Cultural Heritage this year. The Festival's theme this year is string instruments "Wateryat", which deals with different string instruments, local and international, through different workshops and encounters between Sudanese and international musicians.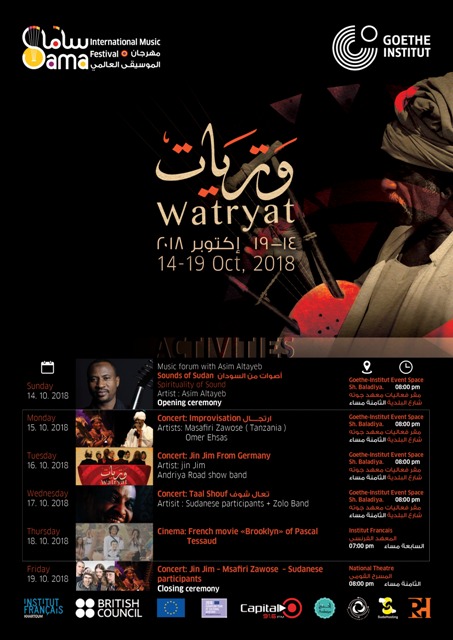 We have been working with 15 talented Sudanese and South Sudanese musicians since April 2018 on the #AndariyaRoadshow supported by the Arab Fund for Arts and Culture, training them on various digital skills and competencies and preparing them for their Egypt and Uganda debut concerts.
We're happy to announce that SAMA International Music Festival will be the first time the Sudan based #AndariyaRoadshow artists come together on a shared stage.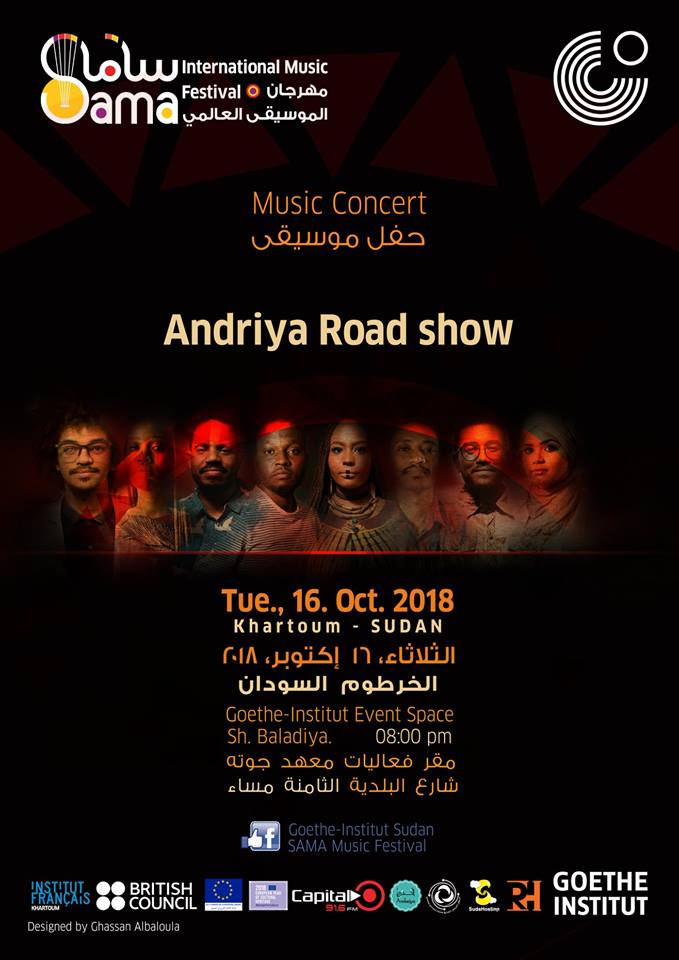 Don't miss the interesting and diverse events taking place from the 14th-19th of October and our concert on the 16th of October, opening for the German contemporary jazz band Jin Jim.
To learn more visit SAMA Festival's Facebook page.
Sincerely,
S+O