Sudan's contemporary music scene has seen a few exciting entrants in the last couple of years. Talented young men and women have taken over our music playlists by creating lyrical stories and tunes. They discuss issues that matter to us, host street shows in the busiest markets, shoot psychedelic videos and some even make it to the international music scene.
At Andariya we're music fanatics and we thought it's about time we share our favorite picks from the buzzing scene.
Asya Satti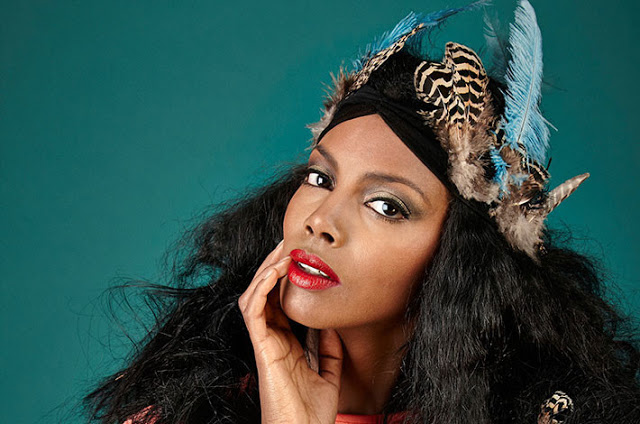 Image Credit: Africandazzle.com
Asya is a Sudanese-Swedish blues and jazz musician currently based in London. Asya's voice is a whimsical mix of tenderness and seductive boldness.  If you listen closely to her lyrics, you'll get the familiar feeling of a friend telling the world about her friends, adventures and love life.
Check out her website and Facebook for music, tour dates and more.
Recommended: Dusty Room & Tammy.
Aswat Al Madina
What's not to love about a band of young Sudanese men singing for peace and love? Their music is for easy listening; the mood, lyrics and composition can get you thinking about love, life, struggles, harmony and laugh out loud sometimes (hopefully not all at the same time). If you haven't been to one of their summer pop-up concerts you should try to catch them live soon, their presence and energy are magnetic.
Check out the band's website to listen/download their music & follow them on Facebook or Twitter to stay updated about their concerts and new music.
Recommended: Blues Serra, Inaha Al Dunya Kida & I found love.
Sinkane
Ahmed Gallab (known as Sinkane) is a Sudanese-American artist and multi-instrumentalist based in New York City. The heart-throb singer smoothly blends funk, jazz, afro-beats, reggae and rock to create funky psychedelic melodies with distinct musical sounds, peaks and arrangements. Sinkane's music is often studded with glorious East African tones where one can certainly feel the Sudanese influence.
His latest album Mean Love, was released in 2014 and quickly gained wild popularity and raving reviews. And did we mention how incredibly awesome and artistic his videos are?
Those living the US must absolutely go see him live; so follow his Twitter for updates. The rest, check out his Soundcloud channel to enjoy the music from afar.
Recommended: How we be, Omdurman & Jeeper Creeper.
Oddisee
Amir Mohamed el Khalifa has been on our airwaves a lot lately. He's a Sudanese-American rapper with more than 10 digitally released EPs, compilations, instrumental albums and several international collaborations and tours. A beat-maker & conscious lyricist, his songs will make you sit at the edge of your seat and furrow your brow listening to what he's saying while the beats melt into words, with high and low energies alternating from start to finish. Oddisee's beats and lyrics are a feel-good listen for anyone suffering trauma from the global and local chaos. So listen and reflect.
Follow him on Twitter and check out his website for the latest updates.
Recommended: Al Wasta, his latest EP is soothing in light of today's global chaos.
Rotation
Still new but worth a shout-out for the viral track: Green. The rapper offers insight about life as a young man in Sudan and is part of the independent record label New Slang Entertainment.
Stay updated by following him on Soundcloud.
Recommended: Green
Salute Yal Banoot
The newly formed all-girls band is one of the awesome products of the Yalla! Khartoum Project. They were mentored by African American artist Akua Naru and are a trendy sensational group at the moment. Their song African Girl was an instant hit and was quickly viewed and shared over Facebook and Whats App. The band's reverberating distinct sounds and pop-rock melodies are supplemented by rich, empowering lyrics about heritage and modern resilience.
Recommended: African Girl
Nile
Undeniably popular after a stint with the MBC hit show The Voice, yet Nile has been making R&B music for years now. His Soundcloud channel is filled with soothing neo-soul, wild Electronic/House collaborations and covers of Western Hits. Follow his Facebook page to learn more about upcoming concerts, new videos and music.
Recommended: Lose Control
Mazin Hamid
Deep vocals and beautiful classical lyrics, Mazin creates conscious contemporary Sudanese pop music. He's a multi-talented musician who plays the ukulele, bass guitar and guitar. Mazin thinks music is a perfect mirror for society, and uses his music to speak about current issues while painting a witty visual picture in his video clips.
Follow Mazin on Soundcloud to follow his latest releases.
Recommended: Takhtalif al Hala
Mosno Al-Moseeki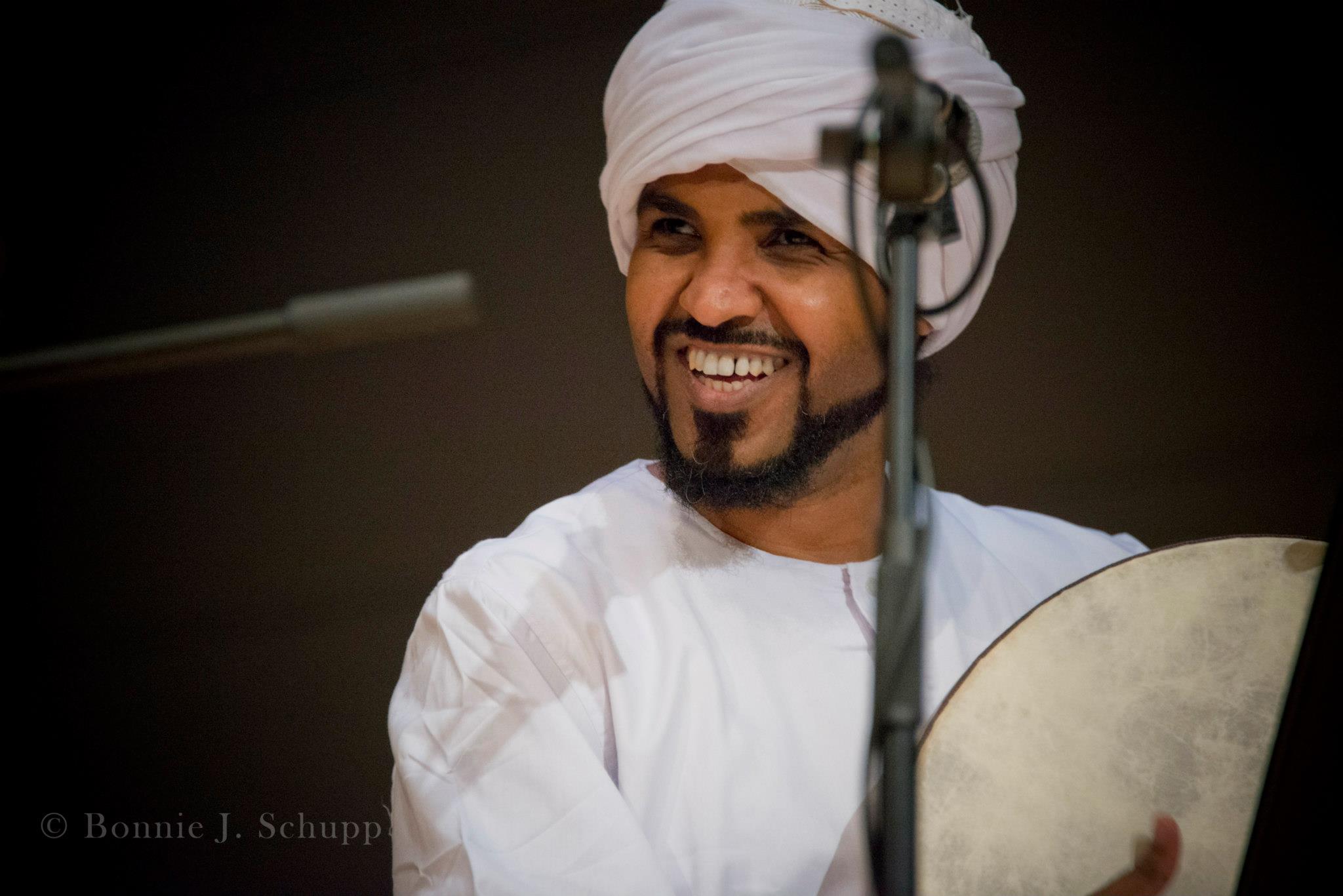 Image Credit: Bonnie J. Schupp
Mosno is a Sudanese-American singer who self-dubbed his genre "desert eclectic". Ethereal acoustic guitar tunes, poetic lyrics and reviving drums give his music a mystical vibe laced with mysterious stories of home, travels and heritage. Mosno is part of the Greek Nubian Collective of international instrumentalists creating beautiful music using the Oud, Djembe, Tar, Guitar and Kamanes and singing in Arabic, English, Nubian and Greek.
Recommended: Shukran my Totem
Sammany Hajo
Sammany is self-taught beats master and music producer based in Doha. He specializes in mixing old Haqeeba songs with new sounds, refreshing the classic with the trendy. The transformation tickles our sense of nostalgia with just the right amount of verve. Look out for his new beat tape mixing old Sudanese music and Western hip hop beats; titled, no other than Briefcase!
For a nostalgic experience with a twist listen to Sammany's Soundcloud channel.
Recommended: Dyarom
Al Sarah and the Nubatones
The band produces the funkiest East African retro pop with a twist of Nubian and traditional Sudanese songs. Blending Arabic and English Al Sarah and the Nubatones paint a journey of homes lost, journeys undertaken and eras long past. Known for performing all over the world, make sure to catch them while on tour, for a live experience of sounds, colors and emotions.
Have a listen here and follow them on Facebook to find out when and where their next concert is.
Recommended: Nuba Notou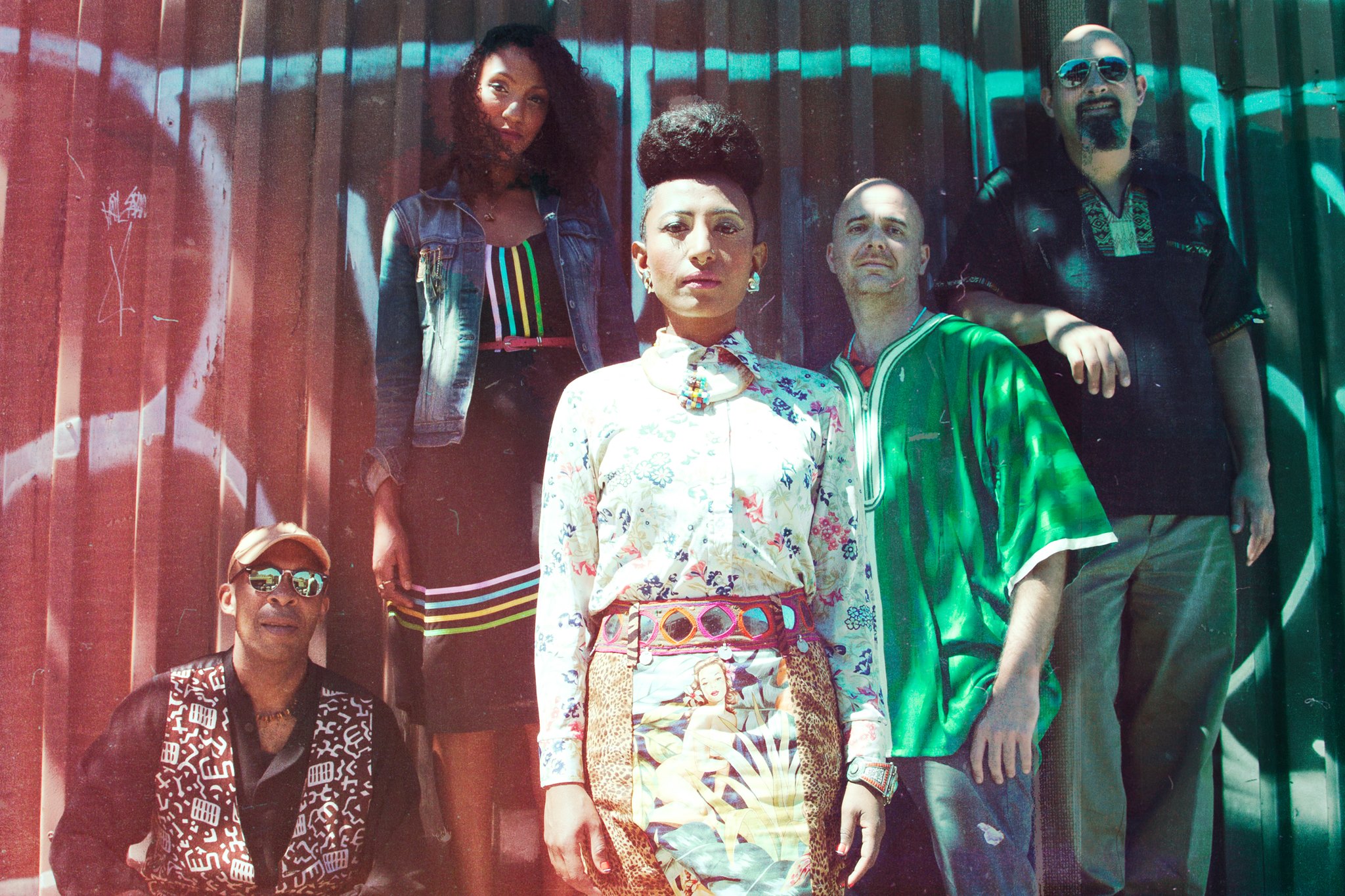 Sudan Roots
The reggae band is wildly popular in the local music scene. Their affinity stems from their belief that reggae is "the voice of the voiceless" and tackles grassroots issues of the community, spreading love and consciousness. The band's concerts are a mix of hit-covers of the legendary Bob Marley and reggae icons from around the world, as well as their own compositions and tunes. Follow their Facebook page to know when their next concert is and enjoy authentic reggae right in the heart of Sudan.
Recommended: Sudan Salam
Ramey Dawoud
Sudanese-American hip hop artist and actor Ramey Dawoud started writing music in his teen years. Using his heritage and cultural exposure as a backdrop for inspiration, he foraged into music in 2008 and never looked back. After several notable collaborations with the likes of Sudanese-American singer Mosno Al-Moseeki, today Ramey is a shining light at the intersection of Western hip hop, Nubian and Afro-Arab cultures with conscious and melodic music produced independently, and raving concerts around the US and Africa.
Check out Ramey's Facebook page to stay updated with his latest works.
Recommended: The Mugran
Want to expand our list? Share with us your favorite musicians.